Skip to end of metadata
Go to start of metadata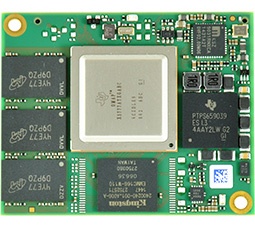 Welcome!
This page contains technical information for the PHYTEC phyCORE-AM57x. Look through the various tabs to find documentation, software releases, diagrams and drawings, and more. This page should help you get started with your development utilizing the phyCORE-AM57x.
Working with an Evaluation Kit?
If you have ordered an evaluation kit for the phyCORE-AM57x you should locate the "Evaluation Kits" tab and find your specific kit. The associated evaluation kit page has more detailed information on the kit including QuickStart guides, software images, carrier board design information and more.
Designing a Custom Carrier Board?
Check out the "Documentation", "Diagrams and Drawings", and "Pinmux and Design Tools" tabs for specifications and design guidelines.
Developing Software?
The BSPs on the "Software" tab can be used as a reference for developing your production ready software application. The BSPs support the phyCORE-AM57x and PHYTEC provides reference images and source code that target PHYTEC evaluation kits featuring PHYTEC SOMs and SBCs. If you are adapting the BSP to your own custom SOM or custom carrier board then you will want to use the closest evaluation kit configuration as your reference and modify the BSP accordingly.
Need to order hardware?
Contact PHYTEC Sales. Call 800-278-9913 or send an email to sales@phytec.com.
Unsure what hardware you need?
Contact PHYTEC sales department for help on picking out a PHYTEC product or solution to fit your needs. Call 800-278-9913 or send an email to sales@phytec.com.
Have technical questions?
Visit the PHYTEC Service Desk. Sign up and login here.
Hardware Manual
Application Notes
Processor Information
For most updated information including processor data-sheets and reference manuals please visit TI Sitara AM57x
Current Release
Archive Releases
Current Release
Archive Releases
Content by label
There is no content with the specified labels
Current Release
Archive Releases
Component Placement Diagrams
Footprints
Connectors
SOM Connector
Carrier Board Connector
Use the following parts on your custom carrier board design to mate with the PHYTEC phyCORE-AM572x SOM
| Description | Part Information | Order-able Part Number | STEP file |
| --- | --- | --- | --- |
| 160 pins (2 rows of 80 pins) | Samtec BTH-080-01-L-D-A-KTR | Samtec REF-178709-03 | |
Getting More Help
---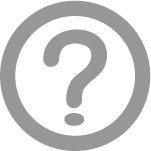 PHYTEC Service Desk
Need support? Visit the PHYTEC Service Desk for technical support, product questions, Return Merchandise Authorizations, and more!